About Us
VIP and executive protection, available 24/7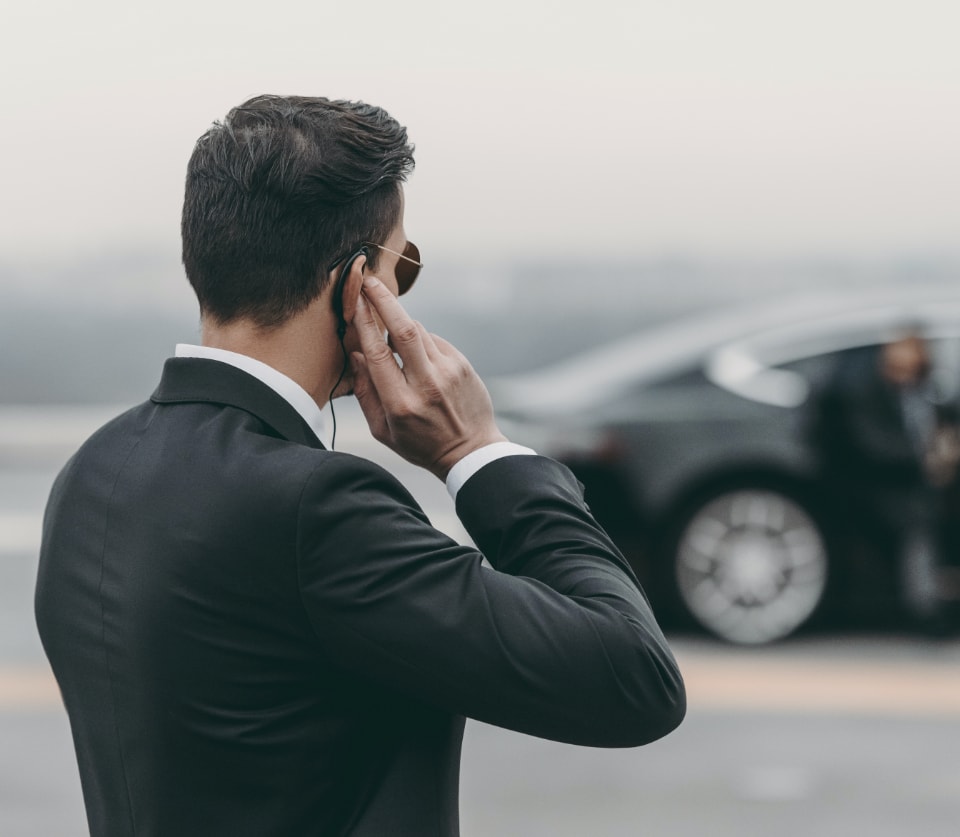 We protect the most
important asset.
When it comes to personal protection, there's no room for error. That's why Quality Security Services employs only the most elite and highly-trained bodyguard professionals in the field. Whether the person who needs protection is a CEO, a widely-recognized celebrity, or a security-conscious financier, you can expect flawless courtesy and professionalism from our team.
Trying to arrange a personal security detail on short notice? Don't worry – short-notice work is our specialty. In fact, the Quality Security Services team is renowned for our high-touch customer service and responsive, 24/7 dispatch center. Our experienced armed guards are available for round-the-clock personal security today, so give us a call.
Need a private security detail?
Here's why you should trust us.
Armed & licensed
Our standing guards are professional, highly trained, and can be stationed anywhere.
Available in 60 minutes
Our friendly dispatch center is ready to take your call. Short notice is no problem.
Digital reports
Get instant insights into our service. See photos, videos & officer patrol verification.
We know the drill
Our clients include A-list celebrities, tech industry CEOs, politicians & more.
Dressed for the occasion
Our teams can work in uniform, civilian clothes, or formal business attire. It's your choice.
Available 24/7
Get round-the-clock service on nights, weekends & holidays. We've got you covered.